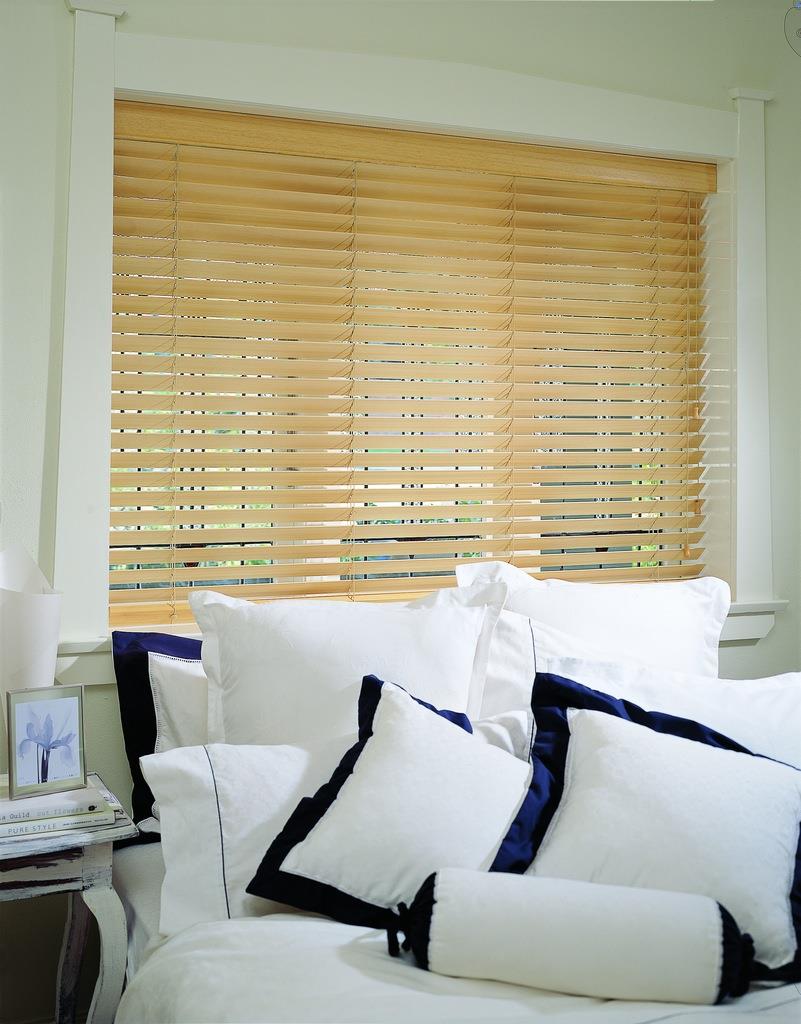 WoodNature Blinds
WoodNature Blinds provide you the look of real wood, with the quality and durability of advanced technology that is resistant to discolouration and warping.
FUNCTIONALITY
WoodNature blinds give you complete control over the amount of light and ventilation you would like to let through. Enjoy filtered light throughout the day and complete privacy during the night.
LONG TERM PERFORMANCE
WoodNature Blinds have been produced from Polystyrene for long term performance in the window. Polystyrene provides improved resistance to fading, cracking and peeling, allowing these blinds to be used in areas with high humidity, extreme temperatures and direct sunlight.
CONSISTENT STYLE
The natural characteristics of real timber means many colour and grain variations which can produce an inconsistent looking product. WoodNature Blinds have been developed to capture the look of real wood whilst eliminating any inconsistencies producing a beautifully presented blind.
EASY MAINTENANCE
The composition of WoodNature Blinds means they are easy to maintain. The slats can be easily wiped and cleaned with a damp cloth with no need to continually re-stain the blinds as you do with real wood. Available in a variety of colours and textures, WoodNature blinds offer full colour coordination and will complement most homes and decors with 100% warmth and luxurious look of wood.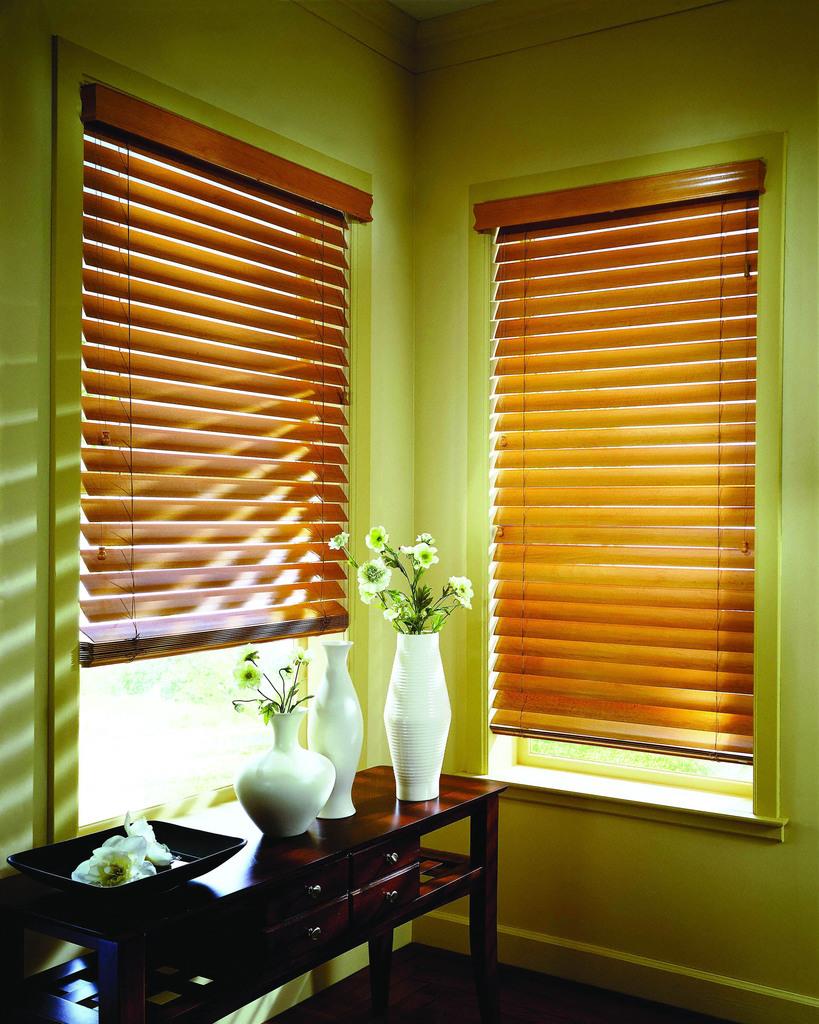 Cedar and Basswood Blinds
The natural beauty of Timber Venetian Blinds complement so many decorating styles, from the federation look through to country and contemporary decor. The Timber Venetian has long since had a place in many Australian homes. Combined with modern componentry the Timber has seen its popularity revitalised and become a highly sought after addition to many homes.
Timber Venetians are manufactured to order and have the option of left or right-hand control. All slat is cut and punched out of Cedar and the colour range spans from traditional stained or oiled wood tones to painted finishes for a more tailored appearance. Cedar slat is available in 46mm. All blinds are finished with matching pelmets, tapes, cords, buttons, bottom-rail and tassels.
As timber is a natural product you may see a blending of slight variations of your chosen colour. Fabric tapes are an option that allow you to give a decorative element to your Timber Venetian blind. The wider than normal fabric tape increases light control as it coveres the punch holes when closed.
Sorrento Timber Venetians uses Kiln-dried Basswood that provides a consistent high fashion look and finish. The Venetian slats are stained, lacquered and buff waxed to increase the stability of the finish. Available in 50mm they are not unlike their cedar counterparts, but are available in a wider range of stain finishes.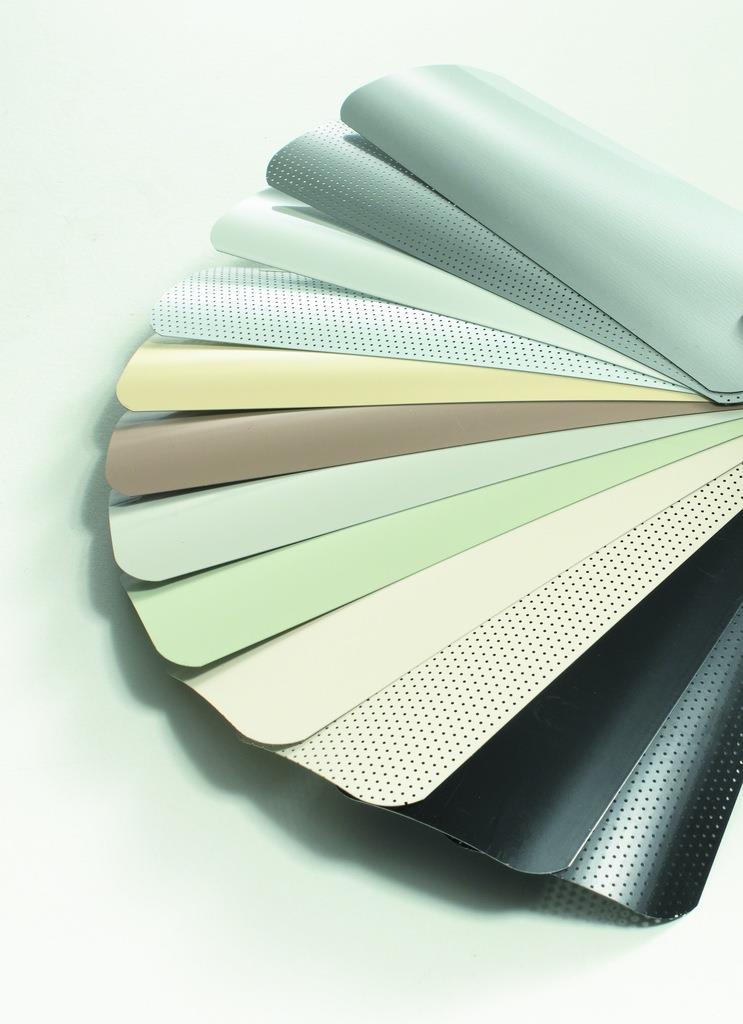 Aluminium Venetians
Aluminium Venetian Blinds are the perfect window covering solution for light control, providing the opportunity to maximise natural light or have complete privacy with the simple open and close movement of the slate.
An exclusive range of size options, colours and finishes are available. The slat has be colour co-ordinated to the headrail, bottomrail and components for a completely consistent look.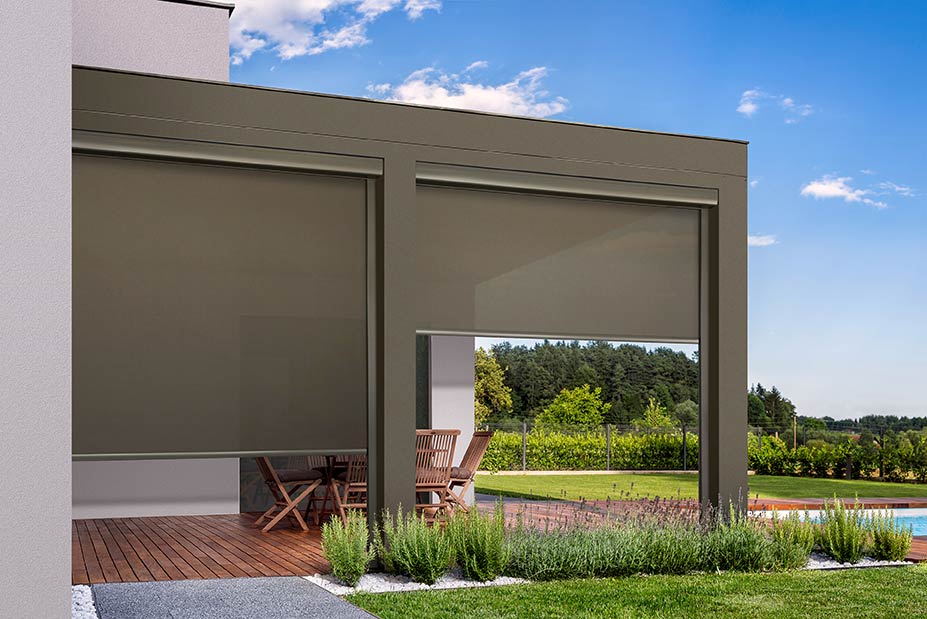 Automatic Blinds, Shutters & Awnings
In todays fluent and fast paced world our clients are requiring simple and user friendly approaches to shading. Automation offers consumers the ultimate in usability at their fingertips, whilst maintaining the practicality of their chosen product.
Please read more about which motors are available with a hard wired switch or remote control.
Need advice selecting the right Blind, Shutter or Awning? Call us now on 07 3267 6444, or