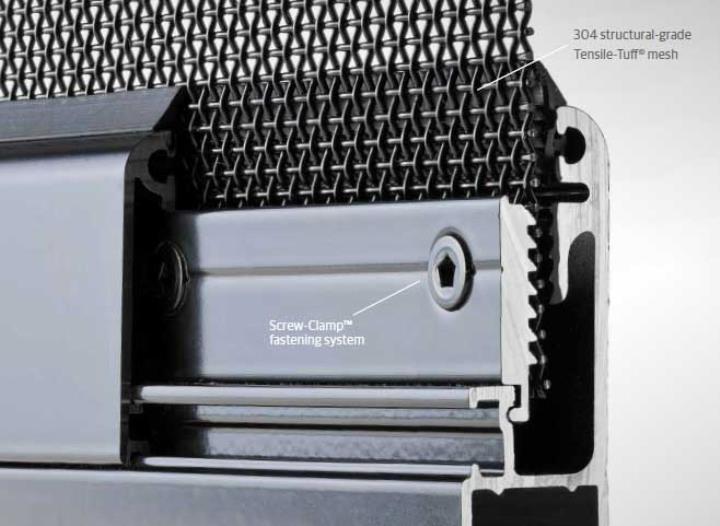 Crimsafe Security Screens, Windows & Enclosures
Shaderite Blinds are Crimsafe security screen installers for Brisbane and Ipswich.
For over 20 years Crimsafe Security has been protecting Australian households and businesses, leading and revolutionising the security screen industry with next-gen technological advancements and superior stainless steel security systems.
Crimsafe security screens are amongst the best security screens Australia has to offer due to passing the RC2 Test - withstanding 7x more impact than the impact level required by the Australian Standard. This test consists of a series of burglar resistance tests considered more stringent than those specified within the Australian Standard. This means Crimsafe security screening makes for the strongest, smartest, most technologically advanced, mesh security screen doors available in Australia.
Crimsafe's innovative tech creates screens stronger and more durable than others available on the market which are significantly more pleasing to the eye than old fashioned bars and grilles.
The unique Crimsafe security technology (including their exclusive Screw-Clamp™ system) has been independently tested and has exceeded every industry and Australian Standard when it comes to security tech, giving Crimsafe an unparalleled advantage.
Crimsafe do not compromise when it comes to safety of homes and businesses, and the people and pets within. For the strongest, most trusted security screen door and window products on the market which provide unrivalled security and protection from intruders (plus many other benefits), choose Crimsafe security solutions.
With a flexible range of applications and security screen styles, there's a Crimsafe product perfect for every type of home or business.
Crimsafe Security Screening Applications
Please read through the Crimsafe Product Guide for more information on each of these Crimsafe security screen products listed below, and to learn more about the Crimsafe difference.
Hinged Security Screen Doors
Sliding Security Screen Doors
Stacking Security Screen Doors
French Security Screen Doors
Bi-Fold Security Screen Doors
Hinged Window Security Screens
Fixed Window Security Screens
Sliding Window Security Screening
Emergency Exits
Patio Enclosures
Garages and Storage Areas
Contact the Shaderite team to discuss which would be the best security screens for your home or business. Our security screen installers are experts in security screening and take great pride in their work. They will get the job done on schedule and to the highest standard.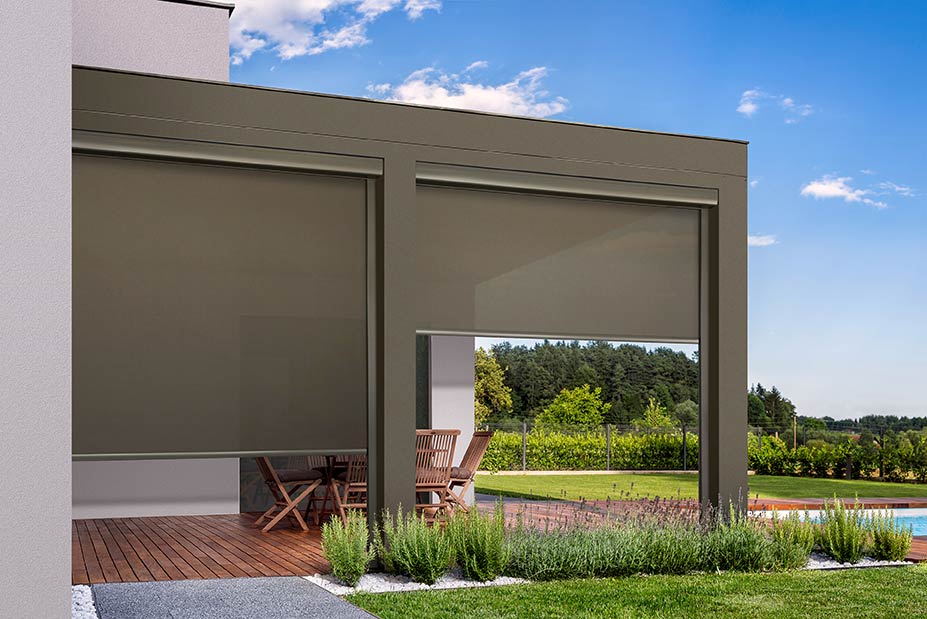 Automatic Blinds, Shutters & Awnings
In todays fluent and fast paced world our clients are requiring simple and user friendly approaches to shading. Automation offers consumers the ultimate in usability at their fingertips, whilst maintaining the practicality of their chosen product.
Please read more about which motors are available with a hard wired switch or remote control.
Need advice selecting the right Blind, Shutter or Awning? Call us now on 07 3267 6444, or