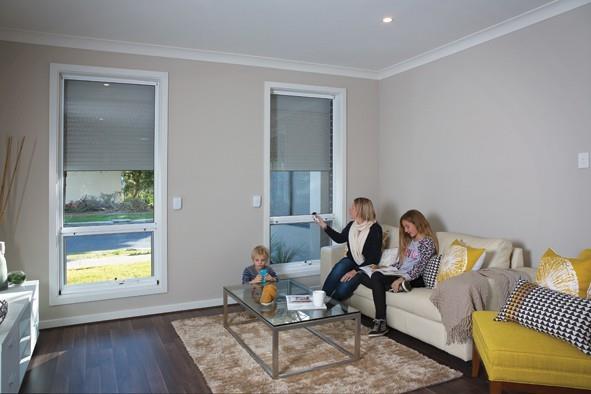 Roller Shutters
Shaderite roller shutters use a lightweight, yet extremely strong curtain that consists of an aluminium skin injected with a polyurethane foam for added strength and insulation properties.
Roller shutters can be manufactured to suit tape control, winder control (both can be internal), and motorised. Motorisation is available in both 12v, 240v systems and Solar with both available in wall switch and remote.
The 12 volt Smart system can be tailored to suit all budgets and has made motorisation available to everyone. An affordable motorised control system that is battery operated and therefore not reliant on mains power.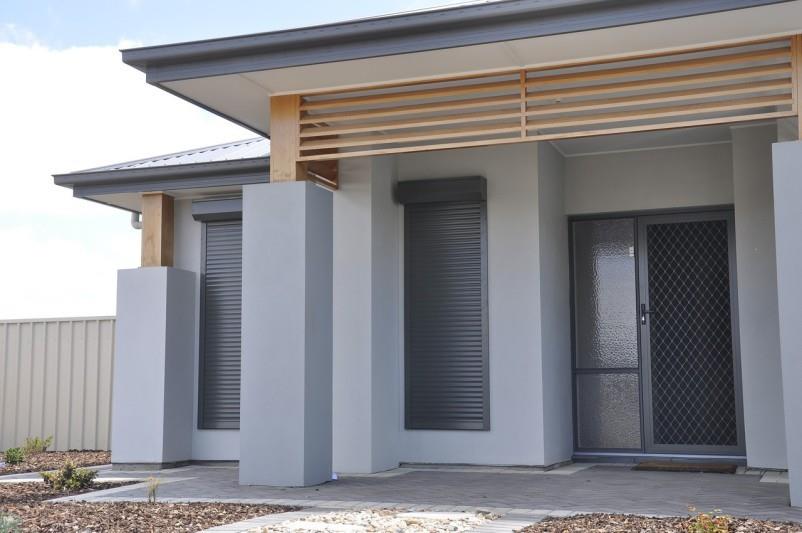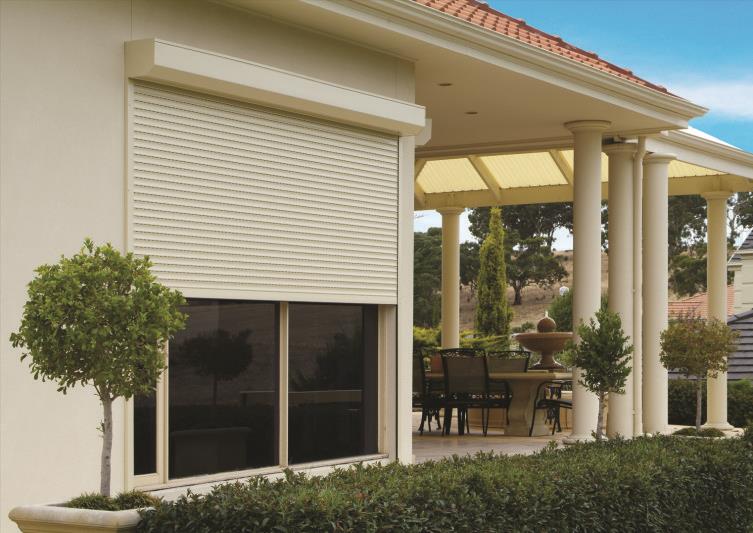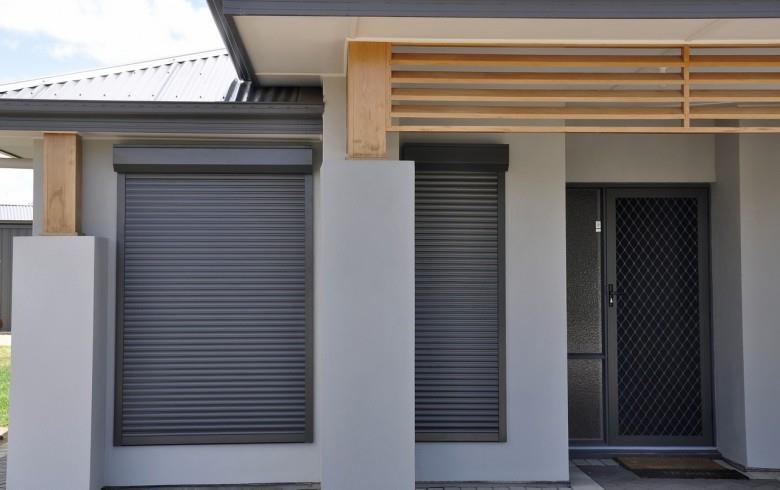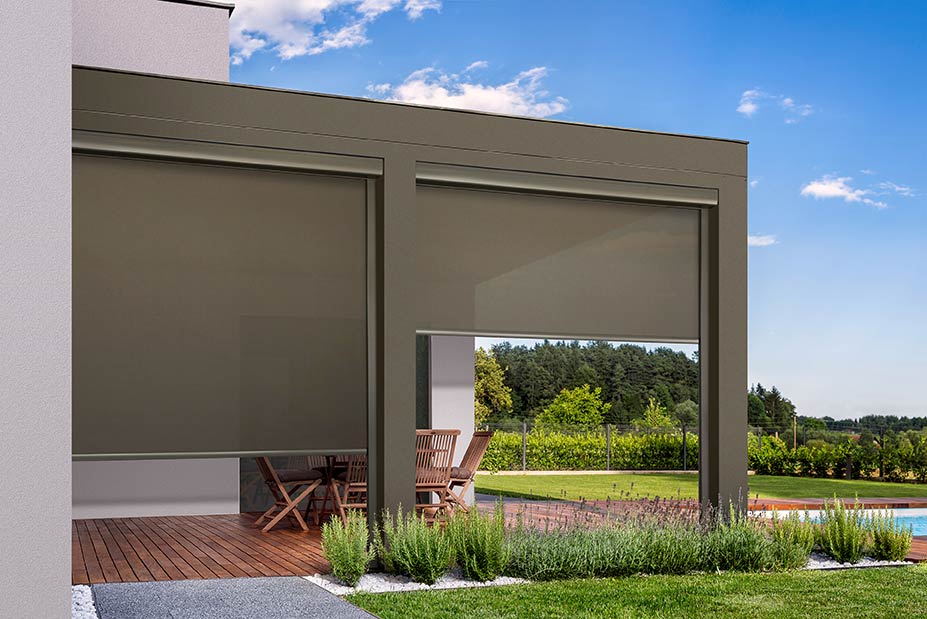 Automatic Blinds, Shutters & Awnings
In todays fluent and fast paced world our clients are requiring simple and user friendly approaches to shading. Automation offers consumers the ultimate in usability at their fingertips, whilst maintaining the practicality of their chosen product.
Please read more about which motors are available with a hard wired switch or remote control.
Need advice selecting the right Blind, Shutter or Awning? Call us now on 07 3267 6444, or