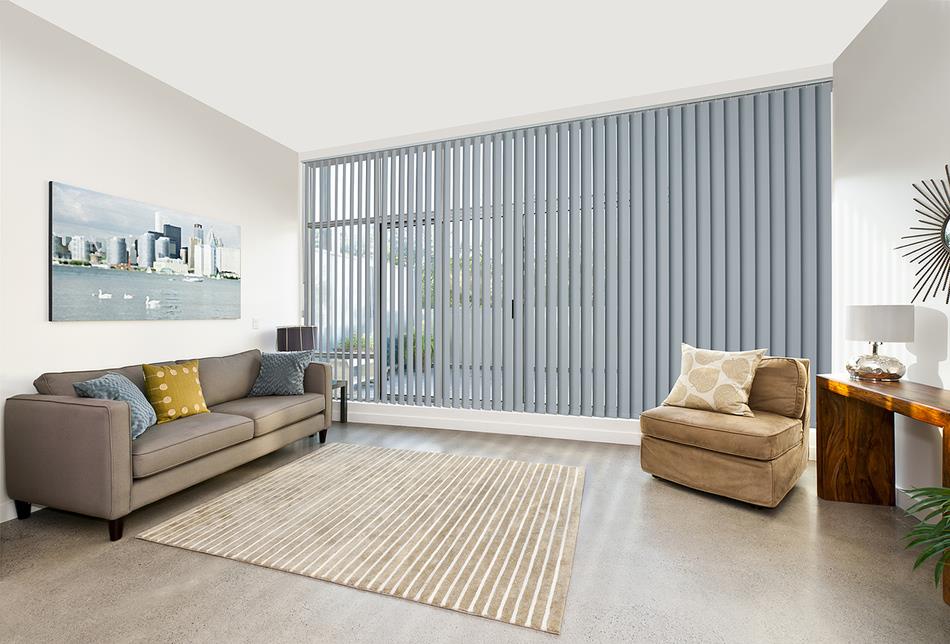 VERTICAL BLINDS
Featuring a wide range of operations, Deco Plus seamlessly incorprates unique features to enhance efficiency and functionality.
Vertical Blinds give you privacy and sun control with ease whilst allowing you to alter the mood of your room by controlling the flow of light and practicality for every window.
Vanes can be tilted or stacked to the left, to the right, 'split end bunch' or 'center stack' depending on your unique light requirements.
Deco Plus Vertical Blinds are a cost-effective window covering that are a fashionable addition to compliment any home decor.
Contemporary head rail
Ultimate childsafe solution with the modern and stylish Traversing Wand allowing for simple operation. Glide the wand across the track to open or close the blinds, or spin the wand to tilt the louvres.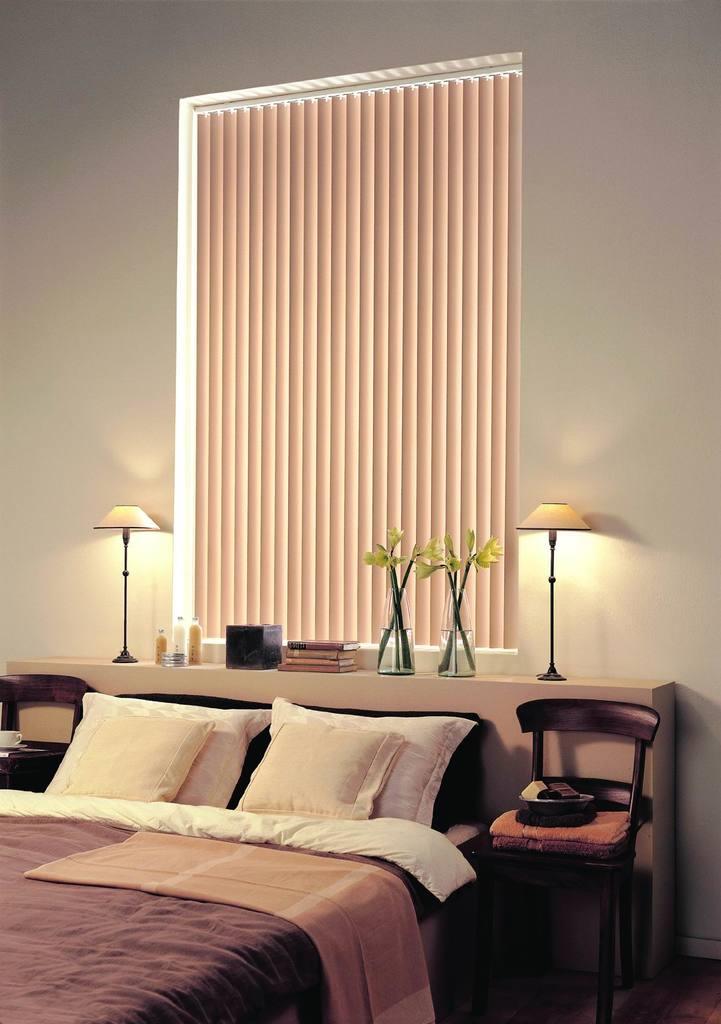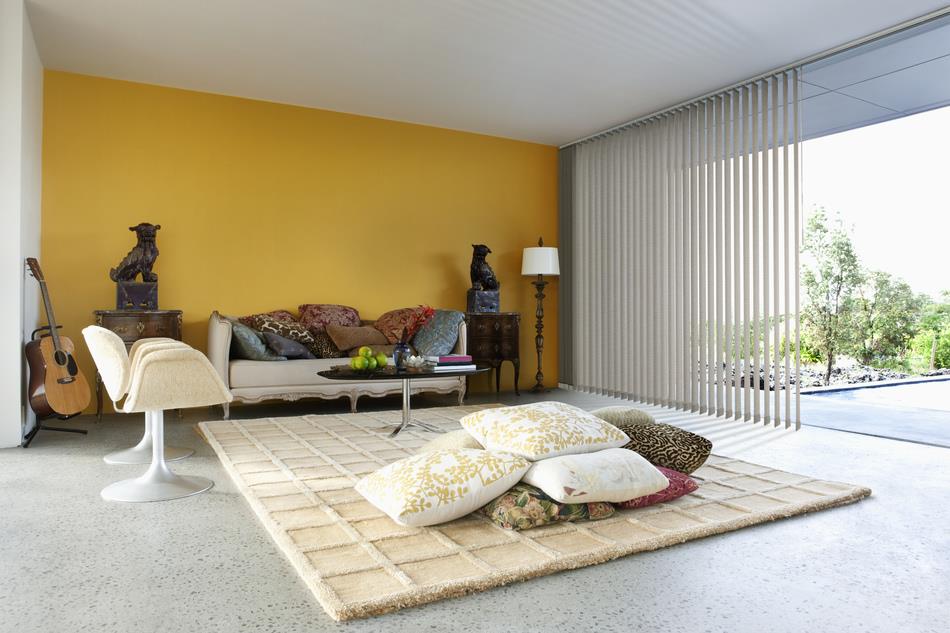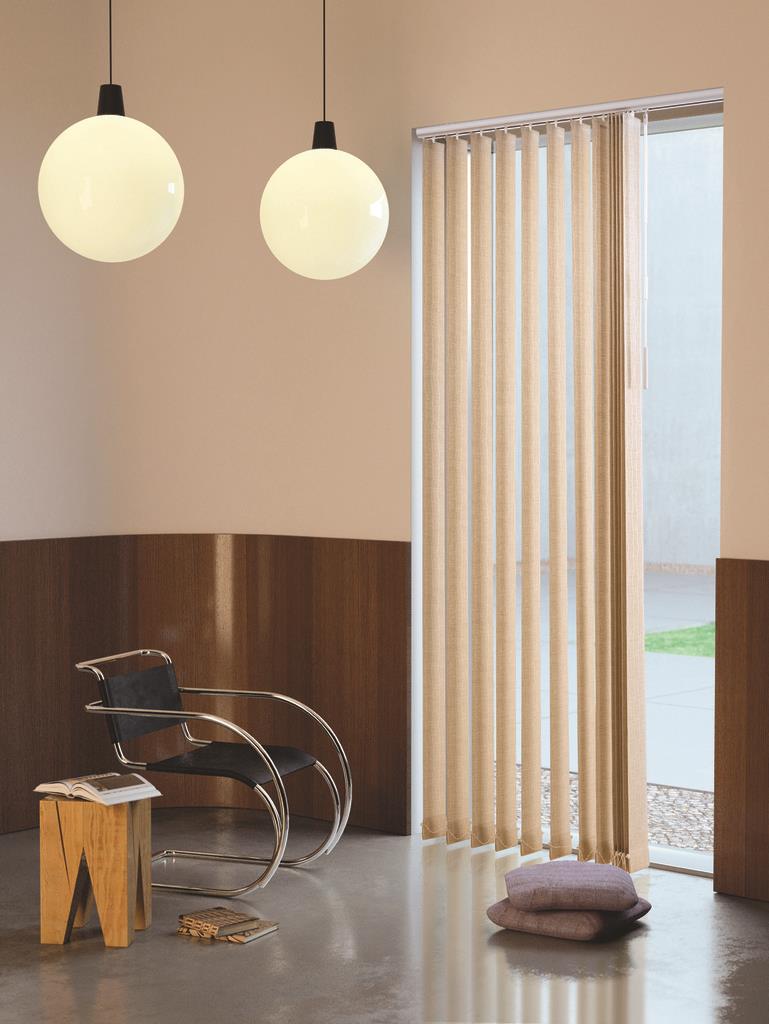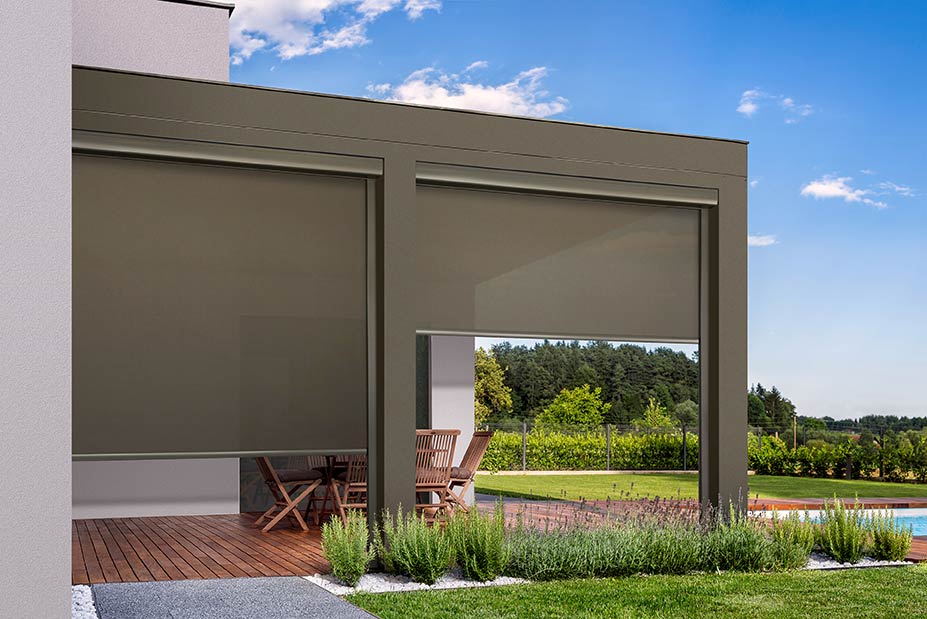 Automatic Blinds, Shutters & Awnings
In todays fluent and fast paced world our clients are requiring simple and user friendly approaches to shading. Automation offers consumers the ultimate in usability at their fingertips, whilst maintaining the practicality of their chosen product.
Please read more about which motors are available with a hard wired switch or remote control.
Need advice selecting the right Blind, Shutter or Awning? Call us now on 07 3267 6444, or